Good relationships are built on good communication.
Why we offer a complimentary initial financial plan
While there is great value in an initial financial plan, our process allows us to get acquainted, find out if we're a good fit for your goals, and build trust that will set us up for a smooth ongoing partnership–because that's where the real value lies. We want you to know you're in the right hands before paying a penny.
We start by listening.
At E-Wealth, building trust is foundational. We take the time to understand your current financial situation to better define a vision for your future. We can help you:
Clarify your family values
Define short- & long-term goals
Intersect work & lifestyle
Create financial peace of mind
Uncover potential risk
Build a legacy
A holistic approach
Traditional advisors focus on your investments. At E-Wealth, we consider a 360° view of everything that adds to your net worth. Traditional Financial Advisor's Approach
This will be hidden.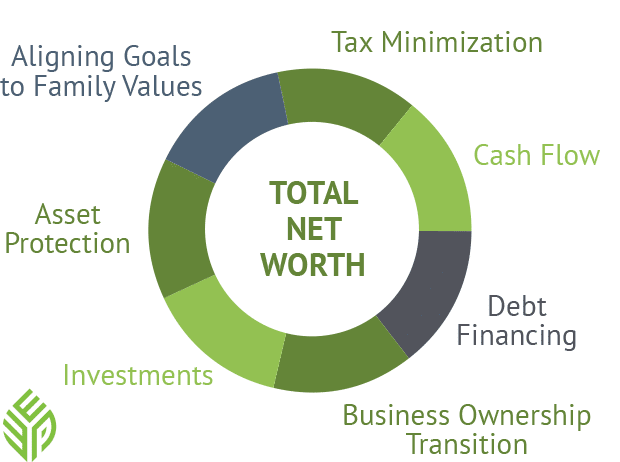 E-Wealth's Holistic Advice Approach
This will be hidden.
Our 2-part process
Get started with a COMPLIMENTARY strategic plan. Stay on course with an ongoing partnership.
Initial Planning Phase (Complimentary)
15-minute Discovery Call
60-minute Initial Consultation
Define Goals & Priorities
Gather & Analyze Financials
Create Strategic Plan
Take Action!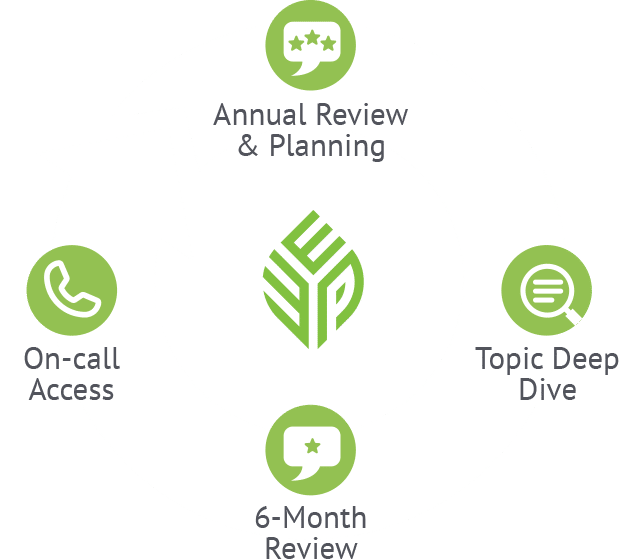 Ongoing Holistic Advice
This will be hidden.
Lifelong support
During your ongoing holistic advice, we'll advise you on these key areas:
Family Financial Planning
We help you achieve the goals most important to you. At every step, life event, and milestone, we guide and assist you with actionable advice that keeps you on track to meet your goals.
We help you invest by understanding your short- and long-term goals. We believe in a disciplined, diversified, tax-efficient, and low-cost approach to investment allocation.
Business Financial Planning
We help you optimize your work retirement plan, employee benefit considerations, business valuation, business acquisition, and exit strategy. We guide you through cash-flow techniques to address fluctuating income and business-growth strategy.
With tax planning a core focus, we provide you technical strategy on the best ways to minimize taxes today and long term. We collaborate with your tax professional and keep up to date with the ever-changing tax code.
We will make sure you have the proper coverage by reviewing what you have and suggesting improvements where they make sense.
Effective estate and trust planning helps you communicate your wishes, reduce your tax burden and distribute your assets to the people and organizations most dear to you. We work with your trusted attorney to align your estate plan with your financial plan.
Easy-to-use tools to address your financial health
Elements
We partnered with Elements, a modern financial monitoring software, to revolutionize how we deliver ongoing advice to you. You can think of the Elements scorecard like your vital signs at a doctor's office: They help us both see how you're doing financially and where we should focus our effort to help you progress toward your goals.
What's your business worth?
Possessing an understanding of your business value is perhaps the key ingredient when aiming to undertake a host of strategic activities and decisions. We utilize BizEquity, an innovative technology that allows us to deliver accurate and efficient business valuations, free to clients. When we have a better understanding of what your business may be worth, we can make more informed decisions for your future.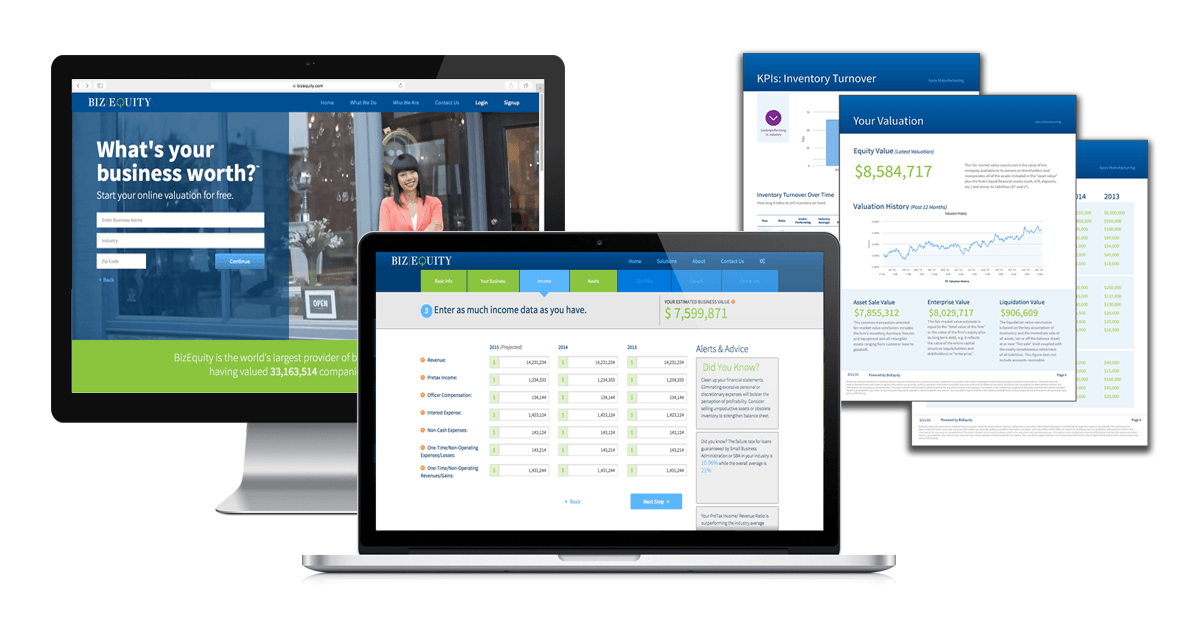 Learn more about why our team can help you.