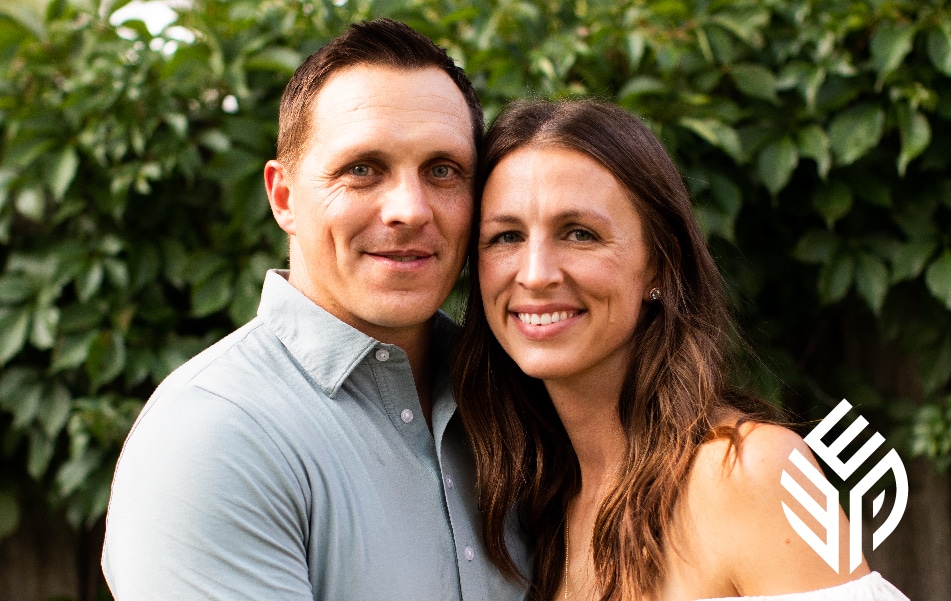 Meet the financial planner on a mission to support entrepreneurs—and their spouses.
Brian Adamek has known since high school he wanted to be a financial planner.
"I know that's kind of strange," he admits, "but I did a mentorship and I just fell in love with it."
It would be a few years before Brian would launch his own financial planning business though. First he got some life experience under his belt, including a college football career, a couple of corporate jobs, a wedding to Cassie (now his wife of eight years), and a two-month stay with some Benedictine monks.
Eventually, each of his life experiences led Brian not just to his business, but to his mission.
Keeping marriages strong
Early on in his career, Brian noticed that certain kinds of marriages—those where one spouse is a business owner—faced a unique, but common, set of challenges and stressors. Often one person was more driven to push limits and try new things, while the other wanted a bit more security. One might want to invest more in the business, while the other wanted to save for the future.
He also noticed that most financial planners often only worked with one spouse, usually the entrepreneurial one. Brian suspected that this approach was not only causing relational stress but was slowing down the couple's financial goals.
"The entrepreneur and their spouse usually have the same vision of where they want to go. But their concerns today are very different. Once you can address those concerns, then you better align them to kind of take off toward that vision for the future."
Brian Adamek, E-Wealth Partners
So Brian set out to help these "dynamic duos" grow their marriage, their family, their business, and future—without sacrificing their relationship.
How he helps
When Brian works with couples, he does a lot of listening. This can be incredibly powerful, especially for the person who isn't used to being heard.
"It's about respecting the other spouse's concerns," says Brian, "because they can be very different from that of the entrepreneur, who wants to pour all their dollars into the business. It might be like, 'I'm just afraid we're not going to have enough money to put our kids through college or pay the bills next month.'"
He makes a point to listen to what keeps each person up at night and then helps them find a plan that they both feel excited about together.
As one half of an entrepreneurial couple himself, Brian understands how important this is. And he knows it works.
What does silence have to do with it?
To hear more of Brian's story, including why he moved in with some Benedictine monks, what he learned about silence while he was there, and how he defines happiness, check out this episode of the Power of Nine podcast, where Brian is featured.
If you're part of an entrepreneur couple, this is a great way to get to know Brian and hear his approach to financial planning.
Is Brian a fit for you and your spouse?
Hear what Brian has to say about the kinds of couples he's passionate about supporting. And if you're short on time, start at minute 28. Enjoy!